Previously posted at Sawa Gothly … A Virtual Life.
love brings you home <3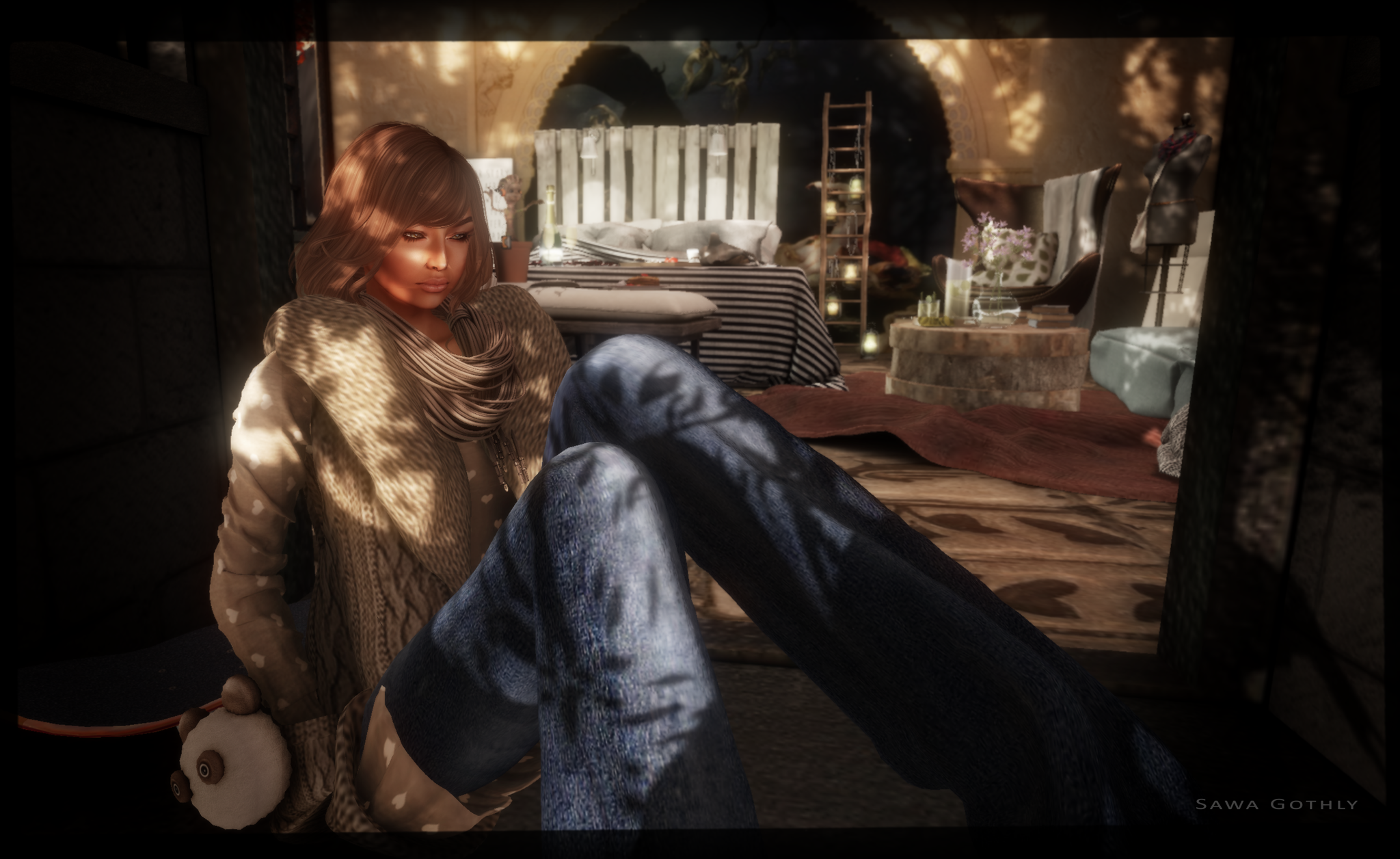 I'm wearing my new comfy cardigan by Zenith – available at kustom9 and I'm using one of the new poseprob-sets (incl. skateboard) from *Everglow* at the Vintage + Cool Fair (10th – 24 th october).
***click pic for bigger size***
things I used:
building: Victorian Orangery by Culprit
Roanna Sleigh Seat by Trompe Loeil
Little Groot by Zenith
pancake breakfast by ISPACHI
Champagne and Petals by TA
breakfast tray by Sway's
sleepy italian greyhound by HalfDeer
pallet bed by Apple Fall
canvas by Cheeky Pea
lantern ladder by Cheeky Pea
dapper chair by Apple Fall
workspace outfit by tres blah
blank canvas by ARIA
table by ARIA
lemonade tray by ARIA
old books by ARIA
sofa by ARIA
rug by Zigana
bouquet in a vase by ARIA
Visit http://sawagothly.de/archive/14284 for original post date.